What's New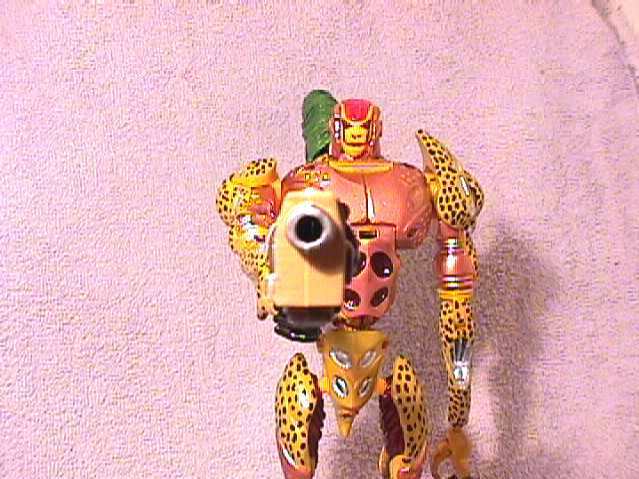 "Hey Skir!"
Top Story, heroes who use guns and the story editors
who try to take them away.
Last update Aug 7, 2001
At 10:00 p.m.
Hi everyone, sorry it's been so long since I last updated. A lot has happened over the last year (hard to believe it's been that long) or so. I don't have as much time to do repaints as I used too, what with both my job and going back to school. However I am going to try to update as often as I can starting from this point on.
With that out of the way, I'm going to introduce my newest repaint, the long awaited leader of the Terrorcons. i'm not going to list his name, as this would spoil the next chapter of the Transmythic story which I will be adding later this week. Better late than never I guess, but anyway. Instead I will add a link to him instead, and those that want to can see him now. Those that don't can wait until after they read the next chapter. Let me know what you think of both once they are both
online.
Incidentaly, I'm using a new camera that takes better quality pictures. Sorry to anyone with a lower bitrate modem, but this means the pictures on the new repaints will take longer to load.
Ken